Year Round Employees
Elena K. Holy – Producing Artistic Director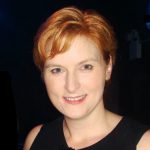 Elena K. Holy is the Producing Artistic Director of The Present Theatre Company, Inc. In 2006, Holy was named one of New York Magazine's "Influentials" because she "turned the Fringe Festival, which she founded in 1996, into Sundance for the theater crowd – a place where anyone with an idea and a tiny budget can get noticed. Urinetown, the 1999 Fringe musical that made it to Broadway and won three Tonys, is the most extreme example, but more than a dozen Fringe shows have gone on to significant Off Broadway runs. Applications approached 1,000 last year. Her triumph: retaining the fest's brilliant lunacy amid commercial success." In 2007, Mayor Bloomberg awarded The New York International Fringe Festival the Mayor's Award for Arts & Culture "for its phenomenal leadership in showcasing the best and boldest theater and performance by both established and emerging artists. The New York International Fringe Festival is renowned for presenting work that reflects the excitement and energy of the contemporary theater world – locally, nationally and abroad." Her favorite color is green and she is from Texas. If you really, really want to read Elena's full bio you can click here.
Jamelah Rimawi – Management Associate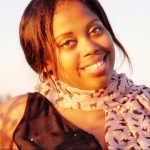 Finding a love for theater at a young age, Jamelah found a home at FringeNYC in 2005. Since then, she has gone on to box office managing, adjudicating, and serving as a panelist. As a native New Yorker, Jamelah has a love for all things in the art world. By graduating from Pace University she was able to delve into the world of acting, photography, and painting to express her love for the arts. Her voice, interest and dedication to theater has proven extremely important. The next few years at FringeNYC hold tons of mystery, that she is anxious to see unfold. She continues to empower people through her love of community and art, and supports artists to create.
Salvatore (Sal) Bellomo – Asst. for Content and Engagement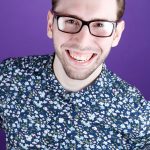 After serving as a FringeTERN for FringeNYC 2016, Sal is so excited to be joining The Present Company once again as the Assistant for Content and Engagement! In 2017, Sal graduated from Montclair State University and has interned at Gulp Pictures, Paper Mill Playhouse – where he worked on The Producers and the North American Premiere of The Bodyguard: the Musical – and at Jujamcyn Theaters, under Jordan Roth. Sal went on to be the Production Assistant on two developmental labs for Warren Carlyle and Norwegian Cruise Lines' new production, Havana! Sal is also a co-founder of Forbidden Theater Company in New Jersey.
Seasonal Employees
Maddy Cohen – FringeNYC Audience Services Associate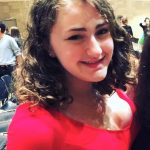 Maddy started with The Present Company as an Administrative FringeTERN in 2015 when she was a senior in high school. She has since worked with the company in various roles including as Assistant to the Producing Artistic Director, Elena K. Holy. Now a senior at Barnard College of Columbia University in the City of New York, Maddy studies Theatre with a concentration in Production Management. Maddy's love for theatre began at a very young age as a member of Clocktower Players, a community youth theatre troupe at Irvington Town Hall Theater in Irvington, NY. She is proud to have worked in various production positions with companies around New York City including Aaron Grant Theatrical, Ensemble for the Romantic Century, and the Glicker-Milstein Summer Theatre Festival at Barnard College. Her professional stage management credits include Scum (The Producer's Club), Ex Habitus (Corkscrew Theater Festival), Snow White Padded Room (Broadway Bound Theatre Festival), and A Friend (Strawberry One-Act Festival). Producing credits at Columbia University include Hamlet (King's Crown Shakespeare Troupe) and The Fairytale Lives of Russian Girls (Columbia University Players).
Rik Walter – FringeNYC Chief Operations Manager
Rik was an original Artistic Associate and workhorse of The Present Company, and an original cast member of Americana Absurdum by Brian Parks—the play that inspired the creation of FringeNYC, and went on to garner a Fringe First award in Edinburgh in 2000. He is the founding Producing Director of UP Theater Company in his "upstate Manhattan" neighborhood of Inwood, where he has directed, produced and/or acted in over 30 readings, workshops and stage productions since 2010. As an actor he has done a ton of regional theater, toured Ireland, Scotland and Germany, has appeared on "Unforgettable", "30 Rock", "American Masters", all the "Law & Order" franchises (several times), some soaps that are no longer on the air, and a smattering of indie films. Rik is a private acting instructor and teaching artist at several NYC schools and The Pied Piper Children's Theatre in Inwood, where, incidentally, he also founded 'Men Without Garages', an interdisciplinary discussion group with beer. Vero nil verius. www.rikwalter.com
Thomas Michael Culhane – FringeNYC Operations Manager
Bio Coming Soon